Big Brother 13 - Main Menu
CBS BB 13, Season 2011
CBS Big Brother 13 (BB13) follows the relationships and conflicts of ca. 14 selected players who live together in a house for three months. The Big Brother house is located in Los Angeles and outfitted with numerous cameras & microphones, recording everything in every room, 24 hours a day.
One by one, the houseguests will vote each other out and the last remaining houseguest will win and receive the Grand-Price of $500,000.
Big Brother 13 starts on Thursday, July 7 (at 9PM ET/PT) and will be broadcast three nights weekly on the CBS Television network.
Wednesday (9:00-10:00 PM, ET/PT)
Thursday (8:00-9:00 PM, ET/PT) - Live Evictions
Sunday (8:00-9:00 PM, ET/PT) - Nominations
Pre-season show
:
Tuesday, June 21 at 3pm PT Rumor Control with Daniele Donato (BB8) and Ragan Fox (BB12)
Tuesday, June 28 at 3pm PT
Tuesday, July 5 at 3pm PT
Daniele and Ragan get to the bottom of the BB13 rumors, dig up the dirt on the new cast, and talk about possible twists!
Happy Hour with Chelsia & Missy
:
Starts Thursday, June 23 at 4pm PT and goes all season long (Janelle is our guest on July 7th)
Chelsia and Missy recap what's going on in the BB house, catch up with past BB house guests, and interview the current cast after they've been evicted!
Getting Schooled with Ragan
:
Starts Wednesday, July 13 at 3pm PT and runs all season long
BB12's Ragan, and new SuperPass host, Spicy, will be entertaining you all season long! You can also expect to see special guest appearances by past Big Brother house guests!
Fan show
every Mon/Wed/Fri at 9:30am PT:
Three new BB superfans will be joining the SuperPass team, and hosting their own recap show with Missy!
Kevin Campbell's WTF Moment of the Week
:
Date TBD — most likely on Saturdays and will not be live.
All the BigBrother 13 Houseguests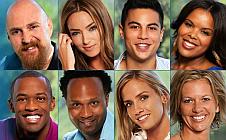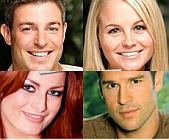 Watch All of Big Brother 19 - Live & Uncut - 24h/7d!

with real-time CBS All Access Live Feeds
Only $5.99 per month -
FREE Trial available
Warning
: The uncensored live feeds may contain elements offensive to some users and
inappropriate for users under 21
.