Watch Big Brother 15
(2013)

- Live & Uncensored!

Don't miss a thing, catch every second with 24/7 CBS Live Feeds. Get your FREE Trial or Subscription!
See What They Can't Show You On TV

SAVE 30% Off last year's monthly rate!


Now available in the U.S. & Canada

Watch "Live & Uncensored" BB 15 Video Feeds!
24/7 =

24 hours* a day, 7 days a week!

+

REPLAYS

of all uncensored feeds

+ much

more...

(see homepage)

FREE Trial

,

Monthly

or full

Season

Pass!
Enjoy instant access to the uncensored CBS Big Brother 15 LIVE Feeds, you can Replay everything, and much more..
Choose the subscription plan that best fits your needs or learn more about the Live Feeds.
Official CBS Big Brother LIVE FEEDS for Windows, Mac, Tablet & Smartphone
Get Live & Uncensored Big Brother 15 Video Feeds
+ Feed Replays +
much more..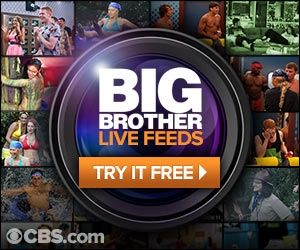 BB 15 Live Feeds -
FREE Trial
Expired
for the first 48hrs
BB 15 Live Feeds -
Monthly Pass
Expired
Monthly-fee
$9.99 / month
BB 15 Live Feeds - Full
Season Pass
2013
Expired on Monday 07/22 at 12p PST
One time-fee
$26.99
WARNING
:
The uncensored live feeds may contain elements offensive to some users and
inappropriate for users under 21
.
* CBS may temporarily interrupt the live feeds; e.g. during preparation for that night's show, during
houseguest challenges, and to perform nightly camera maintenance (typically between 4 and 6 am PT)
This year the Live Feeds are provided directly by CBS! You no longer require a subscription to Realís SuperPass.